HVAC Apprentice Jobs Georgia
(Entry Level)
Below you will find (5) five (entry level) HVAC Apprentice Jobs in Georgia that were sourced as *noted.
This is an ongoing list of companies that offer entry level jobs in the HVAC industry from time to time.
These companies are growing their business at a fairly rapid rate and sometimes require little to NO HVAC experience.  Of course, experience is always preferred.
Having said that, their qualifications for employment may change in the future and "best practice" for getting hired is to be pro-active by learning as much as you can about the trade via HVAC online training classes or through brick & mortar HVAC Training Schools.
If your a complete newbie to the HVAC industry, HVAC for Beginners has information that will help you determine if this is the right field for you.
It is recommended that you explore other apprenticeship programs and learn more about becoming an HVAC Apprentice, before taking this earn-while-you-learn approach.
HVAC Apprentice Jobs Georgia
---

Busby's Heating and Air
Augusta, GA
*via Glassdoor 
Website:  https://www.busbys.com/
Installation Apprentice (HVAC)
Job Description:
The HVAC Installation Apprentice is responsible for assisting a lead installer with accurately installing HVAC equipment in residential and/or commercial structures.
Ideal candidates will have knowledge of HVAC equipment, codes, and proper installation procedures, though all experience levels will be considered for employment.
HVAC Apprentice Jobs Georgia
---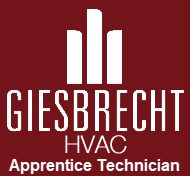 Giesbrecht HVAC, Inc
Martinez, GA
*via ZipRecruiter 
Website:  https://www.ghvacinc.com/
HVAC Apprentice Technician
Looking to work with your hands and your mind?
Looking for a challenging, rewarding career opportunity?
Come join us here at Giesbrecht HVAC.
We specialize in providing an excellent work environment coupled together with an excellent learning environment that will teach the latest technology and best practices in the HVAC industry.
No HVAC industry experience required.
Just a great attitude, a willingness to learn, and desire to grow personally and professionally.
Responsibilities:
Be able to interact with co-workers in different work situations.

The ability to admit mistakes and learn from them.

Maintain and keep a service vehicle in clean, reliable condition.

Communicate with clients and co-workers in a way that promotes trust and respectability.
Qualifications:
High School Diploma or GED.

Pass a drug screening.

Clean background.

Driver's License with clean driving record.
HVAC Apprentice Jobs Georgia
---
Ingersoll Rand
Doraville, GA
*via LinkedIn
Website:  https://company.ingersollrand.com/
TRANE – HVAC Technician Apprentice – Atlanta, GA
As a HVAC Field Technician Apprentice, you will be primarily responsible for assisting HVAC Field Technicians in the installation and repair of environmental control systems, utilizing knowledge of refrigeration theory, control systems, pipe fitting, and structural layouts.
Ingersoll Rand/Trane affords you the opportunity to work directly for a leading manufacture giving you access to technical support, training on newest technology and comprehensive career paths with opportunity for growth.
In this position you will establish & maintain a positive relationship with customers, vendors and co-workers through effective oral and written communication skills via phone, computer, and face to face.
You will perform scheduled and unscheduled preventative maintenance, inspections, site surveys, and service requests including replacement, and modifications of equipment or systems as needed or requested by customers. Communicating with customers and/or Project Managers regarding inspection/service findings is required.
Responsible for assisting and learning end to end testing, starting up, commissioning, and servicing on assigned projects.

Represents the company by learning to serve as the direct customer contact and is responsible for servicing products and equipment on assigned projects, ensuring customer satisfaction by identifying, analyzing, diagnosing and repairing equipment and systems at customer's location.

Coordinates with supervising Field Technician and customer to precisely understand requirements for all on-site installation and repairs by extensively examining building layouts, forecasting issues, gathering materials and synchronizing on-site work.

Uses cutting edge software and technology, along with a variety of hand-tools, following blueprints or engineering specifications, to diagnose and repair units.

Continually enforces safety to the highest standards and maintains security and accountability of company issued and procured assets by recording use, wear and conditions.

Displays team effort and dedication to customer by maintaining flexibility to work overtime and weeks as the business requires, including occasional overnight stays.
Qualifications:
A High School Diploma or equivalent and 0-2 years of experience in HVAC is required.

  Associate's degree (A. A.) or equivalent from a two-year college or technical school with a certificate in Heating, Ventilation, and Air Conditioning is preferred.

Operating knowledge of Microsoft office software and working proficiency with hand held computer (i.e. Smartphone, iPad).

Must possess a valid driver's license for a minimum of 12 months, with no major or frequent traffic violations including, but not limited to:
DUI in the previous 5 years

Hit & Run, License Suspension, Reckless / Careless Driving or multiple smaller infractions or preventable collisions in the previous 3 years.
EPA Certification Preferred (e.g. HVAC Journeyman, Boiler Operator, Gas Installer etc.).

This position requires working in diverse conditions including but not limited to mechanical equipment rooms with exposure to noisy operating equipment, exposure to extreme weather conditions, precarious places, and risk of electrical shock (high voltage).

This position is highly physical and requires regular use of hands, fingers, walking, stooping, and kneeling. It requires employees to regularly lift and or move up to 10 lbs,

f

requently lift and or move up to 50 lbs and occasionally lift and or move more than 50 lbs.
HVAC Apprentice Jobs Georgia
---

Lennox International
Norcross, GA
*via ZipRecruiter
Website:  https://www.lennoxinternational.com/
HVAC Apprentice Technician
This is an entry level opportunity for that individual looking to jump start their career.  NAS employees are our most important assets. They are productive, challenged, well trained, promoted, and well compensated. We offer a full package of benefits.

This technician performs field activities associated supporting the installation, maintaining and servicing heating, ventilating and air conditioning systems for commercial customers.

Duties include:

Assist with on-site preventative maintenance, routine repair and calibration after installation.

Uses technical abilities to maintain systems.

Works in a team-based environment to share information and workload while ensuring customer satisfaction.

Must work in a safe manner on a daily basis and ensure that all safety measures are taken at all times.

Performs other duties as assigned.

Flexibility to work overtime, on-call and weekends required. Qualifications

High School diploma or GED equivalent

HVAC Trade school graduate strongly preferred

achieving 3.5 GPA and excellent attendance
1+ years in mechanical support role,

some hands on HVAC experience preferred

EPA Certification- Type I & Type II or

Universal Preferred

NATE certification a plus

Valid Driver's License and acceptable driving record

Ability to climb ladders

Moderate lifting (up to 90 pounds)

Complete pre-employment drug test and background check process

Technical aptitude to perform maintenance, service, and troubleshoot equipment

Excellent Customer Service Skills

Good Electrical and Mechanical Diagnostic Skills

Ability to complete repairs and required paperwork

Ability to work independently and self-schedule

Self-motivated to complete assigned tasks within time constraints

Driven to succeed and able to work with minimum supervision

Periodically \u2018on call' for service coverage

Local travel may required
HVAC Apprentice Jobs Georgia
---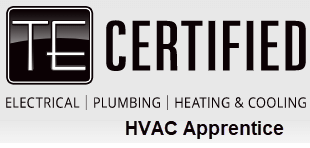 TE Certified
Roswell, GA
*via ZipRecruiter
Website:  https://www.tecertifiedelectricians.com/
HVAC Apprentice

Description:

TE Certified Electrician, Heating & Cooling is seeking highly motivated HVAC Apprentices to join our team.
If you are a HVAC Apprentice eager to become a skilled HVAC Technician by improving your skills and learning new ones, this is your chance to launch your career!
Requirements/Additional Responsibilities:

Assisting

in servicing products and equipment on assigned projects and ensuring customer satisfaction

Using a variety of hand and power tools to assist in the mount, assemble, troubleshoot and repair of hvac equipment

Performing preventive maintenance, site surveys, installations, and modifications as needed or requested by customers or HVAC Field Technicians

Maintaining stock of inventory, company equipment, and documents all service-related activities

Delivering parts to job sites, as necessary

Be able to lift 75 pounds or more

Comfortable working from a ladder

Have clean driving record

Pass drug screen

Clean background check
---
HVAC Schools › Apprentice Jobs Georgia
---
"Learning is experience. Everything else is just information."― Albert Einstein
Copyright © 2019 Bradley's hvac-schools.org
---