HVAC for Beginners


Make an Informed Decision
This HVAC for beginners page is designed for the absolute beginner that is thinking about venturing into the HVAC industry and includes valuable resources to help students make an informed decision. 
Don't make the costly mistake of paying for some HVAC program (going into debt) only to find that it's not what you want to do for a living.  It happens to the best of us in every field of education, partly because we fail to do a little research into our career choice prior to signing on the dotted line.  It happened to my brother as I mentioned in my about me page, and it can happen to you.
The LOW graduation rates at most of the colleges, universities, and trade schools is another telltale sign that we have a problem.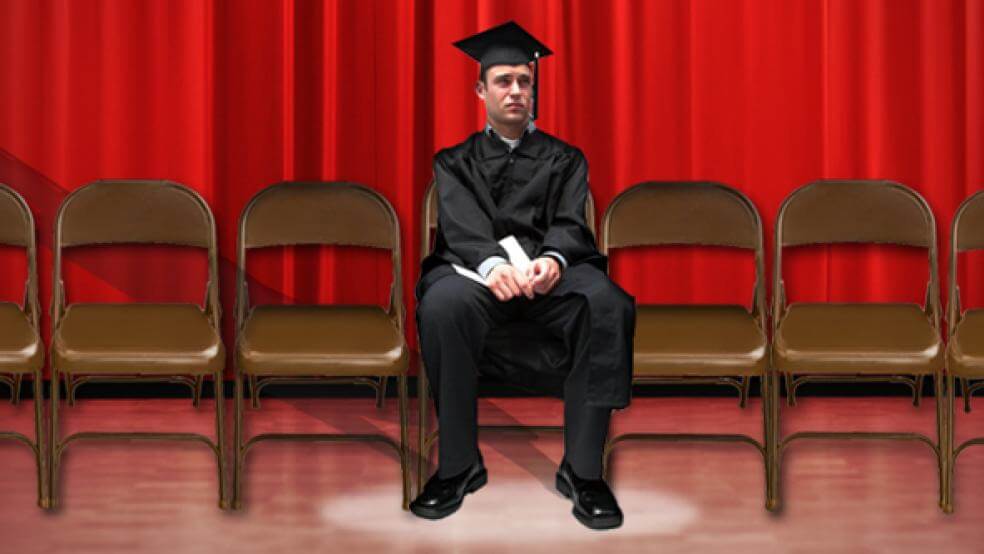 Low Graduation Rates
If you've already made up your mind to enter the HVAC field, feel free to look around at the many programs available on this website.
Bradley's HVAC Schools entire website is designed to help prospective students to make informed decisions and find the best educational opportunities available online and offline.  
In the near future this page will contain beginner HVAC training videos/courses.  So if you would like to receive this training on an on-going basis I suggest to bookmark this page and visit at will, sign up with Bradley's HVAC Training for Beginners Newsletter, or subscribe to my blog by clicking on the orange RSS button (located at the right column next to Recent Articles).
HVAC for Beginners
Career One Stop
For help identifying potential opportunities in the HVAC field or other occupations, visit careeronestop.org, sponsored by the U.S. Department of Labor.  Check out their HVAC career video below.  The narrator sounds like he needs a chill pill,but otherwise it's a good general description of the HVAC field.

Another good place to research the HVAC Industry and the need for technicians is in the Occupational Outlook Handbook
Is the HVAC Career Right for You?


Do Your Due Diligence
The low retention and graduation rates of HVAC training schools and colleges is a revealing indication of the need for prospective students to do their due diligence before choosing a career path and signing up with a school. 
The National Center for Education Statistics reports - "For first-time, full-time undergraduate students who began seeking a certificate or associate's degree in fall 2014, the graduation rate within 150 percent of the normal time required for the completion of a program was 25 percent at public 2-year institutions, 62 percent at private nonprofit 2-year institutions, and 61 percent at private for-profit 2-year institutions".
Low Graduation Video
?
College Scorecard


The Good, the Bad and the Ugly
The U.S. Department of Education - College Scorecard will allow you to compare schools' annual costs, graduation rates, and median salaries after attending.  
The College Scorecard is designed to increase transparency, putting the power in the hands of the public.
However, many colleges aren't included at College Scorecard because they don't participate in federal student loan programs.
In fact, hundreds of community colleges and other two-year schools are excluded from the scorecard because they award more certificates than degrees.
Schools excluded from the Scorecard include conservative and religious colleges, including Christian seminaries and Bible colleges. Some reject federal aid because they don't want to be bound by federal mandates.
Need Help Paying for School?


Grants, Loans, and Work Study Funds
FAFSA (Free Application for Federal Student Aid - Website:  https://studentaid.ed.gov/sa/fafsa
Remember that financial assistance programs and requirements can vary from school to school. Plus, not all colleges and career schools participate in the federal student aid programs. Always check with a school to find out what financial aid is available there.
Federal Student Aid for Adult Students—Provides adults considering college with information on the types of federal student aid available, how to apply, important deadlines, and more.
And remember, it never hurts to ask your employer if assistance is available to help you pay for school.
HVAC for Beginners


See if the HVAC Career Choice is Right for You
The O*NET Interest Profiler can help you find out what your interests are and how they relate to the world of work.  You can find out what you like to do and helps you decide what kinds of careers you might want to explore."
HVAC Schools › HVAC for Beginners

---
"Learning is experience. Everything else is just information."― Albert Einstein
Copyright © 2019 Bradley's hvac-schools.org
---