HVAC Online Training
Is the Wave of the Future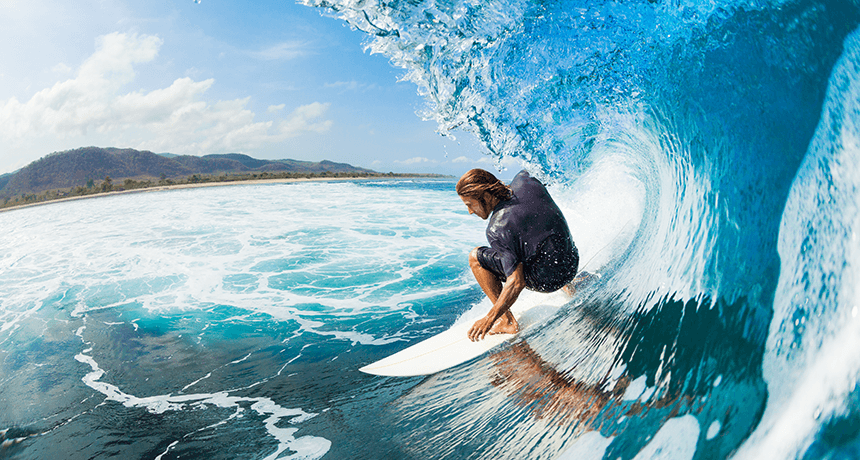 The number of HVAC Online Training Schools and courses that are currently provided is still in its infancy.  In fact, when you compare the quantity of brick & mortar schools out their to the online schools that are available, the online HVAC courses account for as little as 1.8% of the total supply. 
Currently, it's obvious to the prospective student looking to get into a worthwhile HVAC program, that the traditional brick and mortar type of HVAC school is where most of the best certifiable learning opportunities exist and will probably continue to be for some time.  However, that's about to change.......
The Seed for HVAC Online Training Schools


Has Been Planted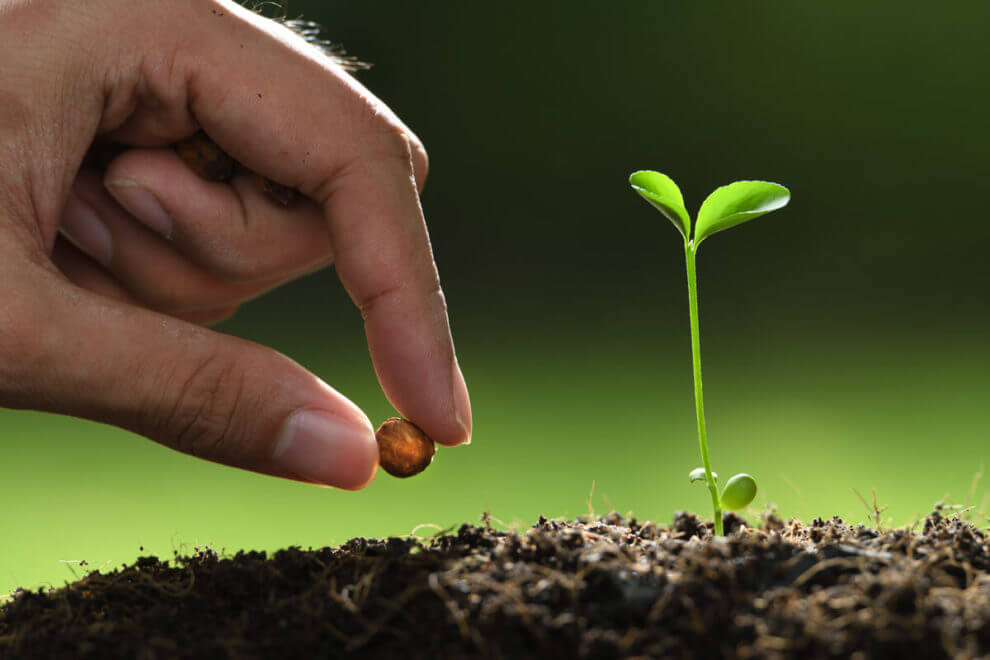 While the number of HVAC online training schools may only account for a mere 1.8% of market (as of this writing) and may seem like nothing more than a drop in the bucket, the seed for online schools has been planted, is growing, and your everyday commonplace HVAC school that doesn't prepare and adapt by readjusting their educational program, will either be left in the dust or considered nothing more than a subpar, over-priced program.
HVAC Online Training Schools

Virtual Reality/3d Interactive Learning
More and more HVAC Online Training schools, along with brick & mortar/online combo schools will arise in due time...
They won't pop up overnight.  Rather, it will happen quietly and gradually with better and improved youtube videos and virtual reality/3d interactive learning programs that are on par with (if not exceed) traditional teaching methods. 
Forthcoming students and their future employers will recognize the quality of education one can receive from online training courses/videos and examine the value (money spent) and convenience (study at your own pace) that online courses provide over the conventional and costly alternatives.
Online Digital Learning Programs
Open the Flood Gates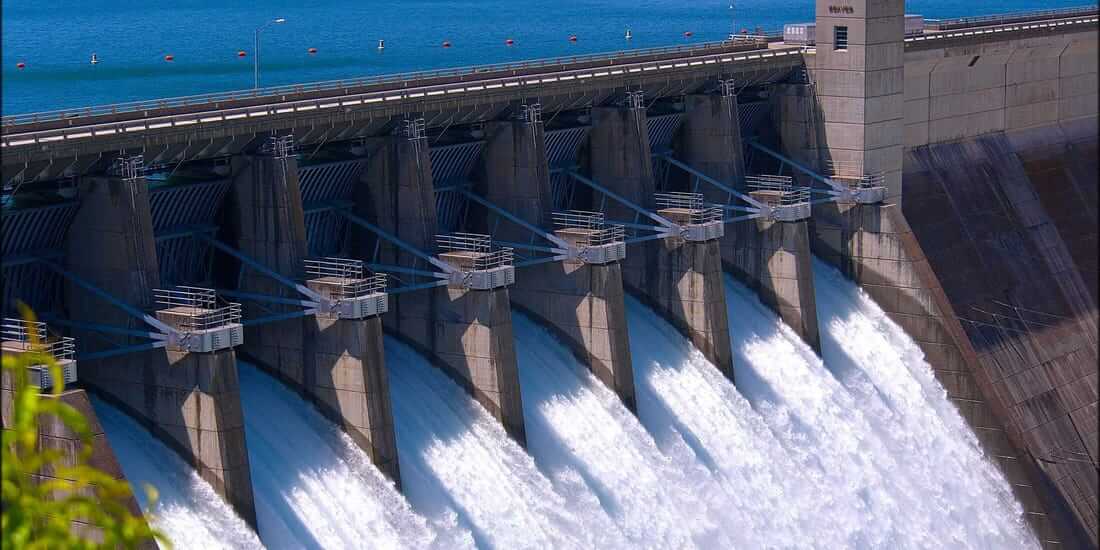 It's not just the HVAC industry that will be taking this direction.  For instance, The Wall Street Journal reported on March 10th, that Yale University's decision to develop a digital learning program for a medical-science master's degree was "the latest sign that online learning is gaining acceptance from the nation's most prestigious institutions." 
The Wall Street Journal reported "it is a coming-of-age" for online education, said Lucas Swineford, executive director of Yale's office of digital dissemination and online learning. "The stigma has certainly changed over the past five or six years. This is a Yale degree."
HVAC Online Training
Will Mushroom


Paving the Way for Cost Effective Programs
Now acknowledged as legitimate, and more cost-effective in an age of massive, expanding and unmanageable college debt, digital online learning will continue to put pressure on conventional forms of education.
In relatively short order, expect to see online learning mushroom across a spectrum of educational colleges, and all levels of schooling.
---
Below you will find the HVAC online training courses that are currently available, a blend of online/on campus schools, as well as some online continuing education programs.
Each of these educational schools have a video, pricing, a link to their HVAC program and reviews (if any were found).  No matter which program of study you choose, you'll be investing time and money in exchange for their HVAC training program.

Therefore, we suggest taking some time to thoroughly educate yourself about each school or program so that you can make an informed decision and receive the biggest educational bang for your buck!
We recommend starting with the HVAC training page first, as it will help guide you through this important decision making process.
---
HVAC Online Training Courses
Altierus Career College (Blend of Online & On-Campus Learning)
Phone:  Main - (833) 692-4264
Florida Campus
3319 W. Hillsborough Avenue
Tampa, FL 33614
Phone: (813) 879-6000
Georgia Campus
1750 Beaver Ruin Road, Suite 500
Norcross, GA 30093
Phone: (770) 921-1085
Texas Campus
9700 Bissonnet St., Suite 1400
Houston, TX 77036
Phone: (713) 772-4200 
Website:  HVAC Program  
Pricing:  $15,100.00 (call for current prices)  
School Training:  9 Months 
---
Ashworth College (online training)
6625 The Corners Parkway, Suite 500
Norcross, Georgia 30092
Phone:  1-800-957-5412
Website:  HVAC Training Online
Pricing:  $669.00  (call for current prices)
School Training:  Program Length Not Found
Better Business Bureau Reviews
---
Air Conditioning Contractors of America (epa test prep)
2800 Shirlington Rd, Suite 300
Arlington, VA 22206
Phone:  (703) 575-4477
Website:  EPA 608 Certification Test Prep
Pricing:  $84.00
School Training:  Self Paced
---
Brown Technical (Online/on-campus programs & bookstore)
1517 San Jacinto
Houston, TX 77002
Phone:  1-888-226-7052
Website:  The HVAC Online Training Course
Pricing:  Not Found  
School Training:  2 Weeks
---
Charter College (6) Locations - (Blend of Online & On Campus)
2221 East Northern Lights Blvd., Suite 120
Anchorage, AK 99508
Phone:  907.277.1000
Pricing:  Not Found (call for current prices)
43141 Business Center Pkwy, Suite 109
Lancaster, CA 93535
Phone:  661.341.3500
Pricing:  $24,480.00 (Call for current pricing)
4520 Lacey Blvd SE, Suite 40
Lacey, WA 98503
Phone:  360.292.7179
Pricing:  Not Found (call for current prices) 
5278 Outlet Dr
Pasco, WA 99301
Phone:  509.546.3900
Pricing:  Not Found (call for current prices)
17200 SE Mill Plain Blvd, Suite 100
Vancouver, WA 98683
Phone:  360.448.2000
Pricing:  Not Found (call for current prices)
2706 W. Nob Hill Blvd. Suite 106
Yakima, WA 98902
Phone:  509.412.1694
Pricing:  Not Found (call for current prices)
Website:  Heating, Ventilation, Air Conditioning and Refrigeration Training
School Training:  10 Months
BBB Reviews Vancouver Washington
---
Delmar-Cengage Learning (HVAC Books & Simulation Software)
10650 Toebben Drive
Independence, KY 41051
Phone:  800-354-9706
Website:  HVAC-R education resources
Better Business Bureau Complaints
---
EPATest.com (Mainstream Engineering Corporation) 
200 Yellow Place
Rockledge, FL 32955
Phone:  (321) 244-7612 
Website:  EPA Section 608 Technician Certification
---
Ferris State University (Online and On-Campus Program)
410 Oak Street, ALU 117
Big Rapids MI 49307
Phone:  (800) 562-9130
Website:  HVACR Engineering Technology and Energy Management
Pricing:  Not Found
School Training:  Program Length Not Found
---
HVACRedu.net (online training and continuing education) 
Heron, MT 59844

Phone:  (888) 655-4822
Website:  Nate Certified HVAC Technician Program
Pricing:  $2,665.00 (call for current prices)
School Training:  270 (or more) online instructional hours
---
HVAC Training Solutions
4475 U.S. 1 South #607
St. Augustine, FL 32086
Phone:  (904) 671-7144
Website:  HVAC Technician Course
Pricing:  $1,185.00 (call for current prices)
School Training:  5 to 10 Months
---
Intercoast college  (4) Locations - (blends on-campus with online)
Farifield Campus
5253 Business Center Drive, Suite B
Fairfield, CA 94534
Phone:  707-421-9700
Riverside Campus
1989 Atlanta Avenue
Riverside, CA 92507
Phone:  951-779-1300
West Covina Campus
2235 E. Garvey North
West Covina, CA 91791
Phone:  626-337-6800
Rancho Cordova Campus
9738 Lincoln Village Dr. Suite 120
Sacramento, CA 95827
Phone:  916-714-5400
Website:  HVAC Technician
Pricing:  $15,600.00  (call for current prices)
School Training:  40 Weeks   
Facebook Reviews Fairfield Campus
---
National Technical Institute (online with option of 1 week hands on)
1870 Whitney Mesa Dr
Henderson, NV 89014
Phone:  855-524-5800
Website:  Online HVAC Courses 
Pricing:  (call for current prices)
Online HVAC Course:  $1,000.00    
School Training:  6 Months access 
Certification, Career Assistance, and 12 months access to training videos:  $500.00 more
One (1) Week Hands on Training in Las Vegas:  (Pricing Not Found)
---
NATE (North American Technician Excellence) - (Continuning Education Training)
2311 Wilson Blvd. Suite 410,
Arlington, VA 22201
Phone:  703-276-7247  
Website:  HVACR Ready-to-Work Certificate  
Pricing:  $50.00
---
Penn Foster
925 Oak Street
Scranton, PA 18515 
Phone:  1-800-214-6230  
Website:  Online HVAC Training 
Pricing:  $799.00  
School Training:  Self Paced 
Better Business Bureau Reviews
---
State CE (Continuing Education Course)
300 N. Coit, Suite 1400
Richardson, Texas 75080
Phone:  877.603.4073
Website:  HVAC Trade
Pricing:  Varies Depending on Courses Taken
School Training:  Online Self Study
No Reviews Found
---
Technical Training Associates
P.O. Box 2259
Green Valley, AZ 85622
Phone:  520-625-6847
Website:  HVAC Books & Videos
Pricing:  Varies
School Training:  Self Study
No Reviews Found
---
Ed2Go (Online Program)
41923 2nd St Ste 300
Temecula, CA 92590-2836
Phone:  (855) 520-6806  
Website:  HVAC/R Certified Technician 
Pricing:  $3,095.00  (call for current prices)  
School Training:  12 Months Self Paced
Better Business Bureau Complaints
---
HVAC Schools › HVAC Online Training

---
"Learning is experience. Everything else is just information."― Albert Einstein
Copyright © 2019 Bradley's hvac-schools.org
---