HVAC Apprentice Jobs Hawaii
(Entry Level)
Below you will find (1) one or more (entry level) HVAC Apprentice Jobs in Hawaii that were sourced as *noted.
This is an ongoing list of companies that offer entry level jobs in the HVAC industry from time to time.
These companies are growing their business at a fairly rapid rate and sometimes require little to NO HVAC experience.  Of course, experience is always preferred.
Having said that, their qualifications for employment may change in the future and "best practice" for getting hired is to be pro-active by learning as much as you can about the trade via HVAC online training classes or through brick & mortar HVAC Training Schools.
If your a complete newbie to the HVAC industry, HVAC for Beginners has information that will help you determine if this is the right field for you.
It is recommended that you explore other apprenticeship programs and learn more about becoming an HVAC Apprentice, before taking this earn-while-you-learn approach.
HVAC Apprentice Jobs Hawaii
---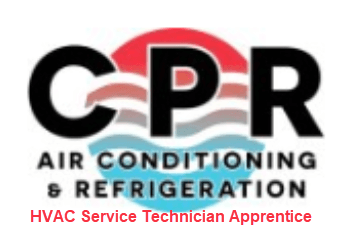 CPR Air Conditioning
Makawao, HI
*via CareerCactus
Website:  http://www.cprairconditioning.com/
HVAC Service Technician Apprentice
Aloha,
CPR Air Conditioning is looking for an HVAC Service Technician Apprentice!
We are located on the island of Maui, Hawaii. Our office/shop is located in Makawao, however we service the entire Maui County. We are reaching in/out of state for experienced technicians.
If you're are local to the islands and have some HVAC experience we're offering a sign up bonus based upon level of experience. If you're out of state, CPR Air Conditioning will help with some travel accommodations; which will be further discussed upon phone interview.
The scope of work is a variety of equipment such as; central splits, mini splits, package units and VRV / VRF systems.
Duties for HVAC service technicians:
Able to service and maintain commercial & residential air conditioning equipment

Work in hot/humid climate as well as in confined areas such as attics, rooftops and crawl spaces

Team player, organized, excellent communicator & handle their own billing

Good customer relations with a good work ethic

Professional appearance and demeanor

Valid driver's license with a clean drivers abstract
You can expect:

Pay day every Friday with optional direct deposit

Company vehicle, fuel card, uniforms, tablet and a smart phone

A career path that will make you feel professional and valued

Experienced and helpful coworkers that work as a team
Benefits:
Personal Insurance: Medical, dental, vision and prescription after 30 days

6 paid federal holidays a year after 3 month probation

Vacation pay and 401k after one year of employment

Gym membership offered after one year of employment

Company sends personnel to training at no cost
Job Type: Full-time
Experience:
Relevant: 1 year (Preferred)

Service technician: 1 year (Preferred)
Education:
License:
Benefits:
Pay Frequency:
This Job Is:
Open to applicants who do not have a high school diploma/GED.

Open to applicants who do not have a college diploma.

A good job for someone just entering the workforce or returning to the workforce with limited experience and education.
---
HVAC Schools › Apprentice Jobs Hawaii
---
"Learning is experience. Everything else is just information."― Albert Einstein
Copyright © 2019 Bradley's hvac-schools.org
---