HVAC Apprentice Jobs Idaho
(Entry Level)
Below you will find (6) six (entry level) HVAC Apprentice Jobs in Idaho that were sourced as *noted.
This is an ongoing list of company's that offer entry level jobs in the HVAC industry from time to time.
These companies are growing their business at a fairly rapid rate and sometimes require little to NO HVAC experience.  Of course, experience is always preferred.
Having said that, their qualifications for employment may change in the future and "best practice" for getting hired is to be pro-active by learning as much as you can about the trade via HVAC online training classes or through brick & mortar HVAC Training Schools.
If your a complete newbie to the HVAC industry, HVAC for Beginners has information that will help you determine if this is the right field for you.
It is recommended that you explore other apprenticeship programs and learn more about becoming an HVAC Apprentice, before taking this earn-while-you-learn approach.
HVAC Apprentice Jobs Idaho
---

A-1 Heating and Air Conditioning
Meridian, ID
*via JobsHq
Website:  https://a1heating.com/
HVAC Apprenticeship Program
Job Description:
A-1 Heating and Air Conditioning in Meridian Idaho wants to help you BUILD A CAREER!!

Come work for one of the largest HVAC contractors in Idaho with over 63 Years of Experience in the industry.

We have several openings for the right people wanting to start a new career as an HVAC Apprentice.

Qualifications for HVAC Apprenticeship Position:
Willing to start a career in the trades as an HVAC apprentice.

Knowledge and experience with hand and power tools a must.

Honest and hard working.

Great attitude and the desire to always do better.

Willing to give 100% everyday.

Able to pass a background check and drug test.

Clean driving record.

Working outside in all types of weather.

Must be comfortable working in tight spaces, off ladders, and roofs.

4 years on the job training and schooling required to become an HVAC Journeyman in Idaho.
Benefits:
Continual supported training for personal and career growth in the HVAC Apprenticeship program.

Great health and dental insurance through Regence Blue Shield.

401k fund with employer match.

Vacation and Holiday pay.

1/2 of HVAC Apprenticeship Schooling paid for with passing grade each year.

Build a career with A-1 and all 4 years of schooling can be covered.

Pay increase built into the program as you complete each year of school.

Safety is our priority.
HVAC Apprentice Jobs Idaho
---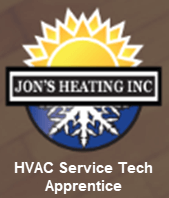 Jon's Heating Inc
Ketchum, ID
*via ZipRecruiter
Website:  http://jonsheatinginc.com/
HVAC Service Tech Apprentice
The Position:

We are looking for a hard-working full-time HVAC service tech apprentice. Annual salary is between $32,000 and $50,000 a year based on experience and leadership ability.

Guaranteed year-round work

Engaging and Technical work

Quarterly performance bonuses

Paid continuing education and re-certification
Requirements:

0-3 years HVAC service tech experience

NATE and/or HVAC excellence certification

Driver's license and clean driving record

Be at least 18 years of age

High School Diploma or GED

Work overtime during busy seasons

Ability to do physical labor and other strenuous physical tasks

Ability to work in all weather

Be punctual and reliable
HVAC Apprentice Jobs Idaho
---
Perfect Plumbing, Heating and Air
Boise, ID
*via LinkedIn
Website:  https://perfectplumbingheatingair.com/
HVAC Apprentice Technician
Perfect Plumbing, Heating & Air is looking for an upbeat, technical savvy HVAC Apprentice to join our local team here in Boise!
If you're searching for a team of champions who are 100% focused on building life-long relationships with customers and helping better the community around you… this is the PERFECT OPPORTUNITY FOR YOU!

In this role you will be reporting to the Service Manager of that department and a supervising Journeyman Technician.

Benefits:

Company paid tuition (with passing grades) for approved CWI programs

On-site Plumbing & HVAC training facility

On the job training and mentor coaching

On-site gym and wellness focused, modern facility

Insurance (employee and family) – health, dental, and vision plus free life insurance with option to purchase additional, all available after probation period (75% of premium for health and dental paid by employer for employee, 50% for family members)

401 (k) with a 3% corporate match after probation period

Paid time off and 6 paid holidays (New Year's, Memorial Day, July 4th, Labor Day, Thanksgiving, Christmas)

Once-in-a-lifetime training (we fly in the best of the best to enrich the lives of our employees)

Company provided uniforms

We were voted one of the BEST PLACES TO WORK IN IDAHO 3 years in a row!
Requirements:

High school diploma or GED

Able to pass a background check and drug test

Strong computer skills

Ability to lift up to 50 lbs

Able to go into contained areas such as crawl spaces and attics
HVAC Apprentice Jobs Idaho
---

Quality Heating & Air
Grangeville, ID
*via LinkedIn
Website:  http://www.qualityheating.us/

HVAC Technician/New Apprentice

Full Time Position!
Looking for someone who is mechanically inclined, ambitious, and willing to learn a trade!
Employer is willing to train someone who has these skills through an apprenticeship program.
No experience necessary.
Must have a valid drivers license and good driving record.
Drug testing required.
Want a career and not just a job? Are you a hard worker? Do you pride yourself on a strong work ethic (on time everyday, want to show you can do your best, eager to learn new skills, team player)?
Serious inquiries only. Looking for someone who will be a valuable team member for many years to come.
HVAC Apprentice Jobs Idaho
---

Right Now Heating and Air
Boise, Idaho
*via Job Terro
Website:  https://rightnowheatcool.com/
Residential Installers Heating & Air (WILL TRAIN) (Eastern Idaho)
The most employee focused heating & air conditioning Company right here in Idaho is offering a career opportunity for beginning apprentice installers.

NO EXPERIENCE NECCESSARY.

We provide extensive paid training including assistance with the State licensing apprentice program and refrigerant recovery universal licensing.

Company paid training.

Company supported 4 year apprenticeship program.

Hands-on training learning proper techniques of installing residential heating, air conditioning, and home improvement products.

We operate two men crews installing heating and air conditioning products in existing residential homes throughout Eastern Idaho. Requires working in all weather conditions.

Graduated pay structure during four year apprentice program to $20 to $28 per hour.

If you enjoy a positive work environment, enjoy working with your hands, enjoy visiting with people, take pride in your work, and are a team player contact us today. You'll be glad you did. This is a career opportunity with year round full-time work.

Benefits:  Vacation, retirement, major medical, vision, dental, uniforms, and more.
To schedule an interview call (208) 242-3236, or

E-mail resume to: careers@rightnowheatcool.com

or apply on-line at: https://www.rightnowheatcool.com/about/employment/

Call today and jump start your career in one of the fastest growing industries in the nation with one of the fastest growing companies in Idaho!
HVAC Apprentice Jobs Idaho
---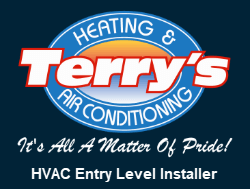 Terry's Heating & A/C, Inc.
Twin Falls, ID
*via ZipRecruiter
Website:  https://terrysheating.com/
HVAC Entry Level Installer
Do you love working with your hands? Are you wanting to get your foot in the door and begin a rewarding career in the HVAC field?
Terry's Heating and Air Conditioning is looking for individuals with a strong work ethic, willingness to learn, and the desire to grow within our trade.
We offer on the job training and significant growth potential within the company.
Qualified candidates will have clean driving record, pass a drug screen, background check, have the ability to use basic tools, and be punctual.

Primary Job Function:  To install heating and air conditioning systems, Water Heaters, and hearth products to company standards providing the customer with high quality experience.
Required Qualifications:

High school Diploma or equivalent

Valid driver's license.

Insurable by Company insurance carrier.

Eager to invest time in training seminars and classes.

Willing to do follow direction and complete jobs as needed

Basic Safety knowledge of tools and surroundings.

Demonstrate mechanical aptitude.

Be able to carry 100 pounds.

Possesses both written and verbal communication skills.

Ability to pass a drug screen and background check

Strong work ethic.
HVAC Schools › Apprentice Jobs Idaho
---
"Learning is experience. Everything else is just information."― Albert Einstein
Copyright © 2019 Bradley's hvac-schools.org
---