Bradley's HVAC Schools




Washington Reviews



Below you will find (12) twelve of the best HVAC Schools in Washington.  Each of these schools have an informational video, pricing, a link to their HVAC program and reviews if any were found.  
No matter which school you ultimately decide on, you'll be investing time and money in exchange for their HVAC training program.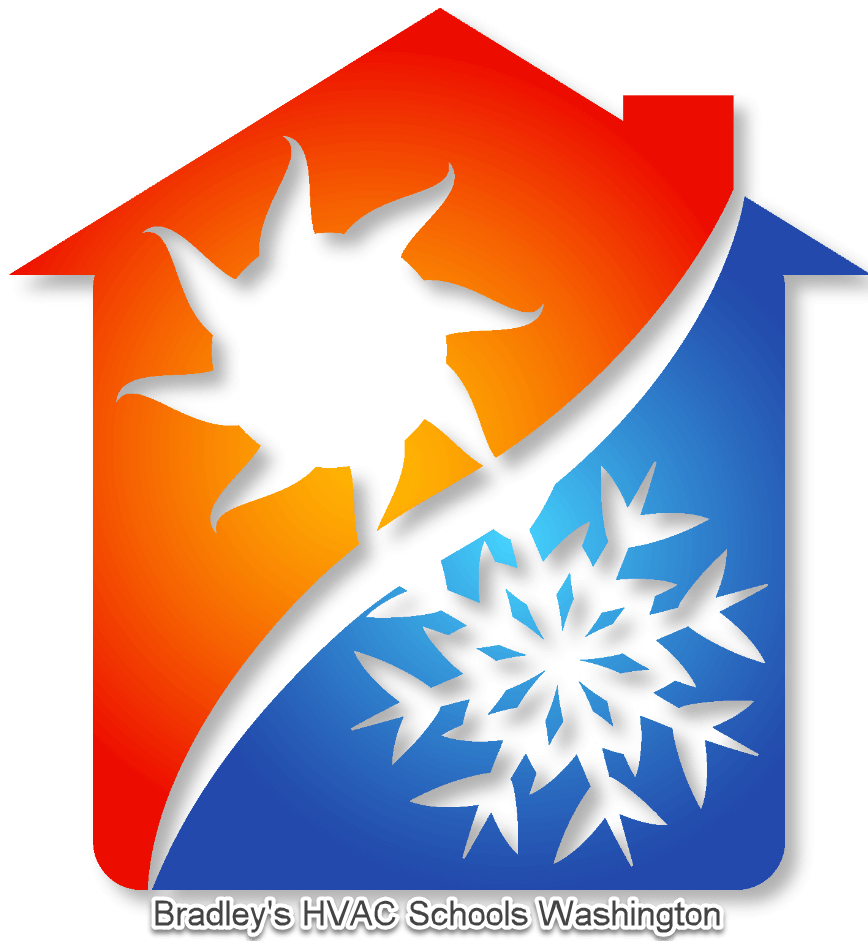 Therefore, we suggest taking a moment to educate yourself about each school so that you can make an informed decision and receive the biggest educational bang for your buck!
We recommend starting with the HVAC training page first, as it will help guide you through this important decision making process.

Bradley's HVAC Schools


Washington Reviews



---

B R Engelking HVAC Training School 
23024 Brier Road
Brier, WA 98036
Phone:
  425-778-2510    
Website:
HVAC School
Pricing:  
http://www.hvacschool.com/fees.shtml
School Training:
  1 to 8 Weeks   
No Reviews Found
---
---
Bellingham Technical College

3028 Lindberg Ave.
Bellingham, WA 98225 
Phone:  360.752.7000    
Website:  Heating, Ventilation, Air Conditioning and Refrigeration Program  
Pricing:  Not Found  
School Training:  Program Length Not Found    
---
Charter College (4) Locations - (Blend of Online & On Campus)
4520 Lacey Blvd SE, Suite 40
Lacey, WA 98503
Phone:  360.292.7179 
5278 Outlet Dr
Pasco, WA 99301
Phone:  509.546.3900
17200 SE Mill Plain Blvd, Suite 100
Vancouver, WA 98683
Phone:  360.448.2000
2706 W. Nob Hill Blvd. Suite 106
Yakima, WA 98902
Phone:  509.412.1694
Website:  Heating, Ventilation, Air Conditioning and Refrigeration Training
Pricing:  Not Found (call for current prices)

School Training:  10 Months
BBB Reviews Vancouver Washington
Bradley's HVAC Schools


Washington Reviews
---
Clover Park Technical College

4500 Steilacoom Blvd. SW
Lakewood, WA 98499 
Phone:  253-589-5800    
Website:  Heating & Air Conditioning/Refrigeration Service Technician 
Pricing:  Not Found  
School Training:  Program Length Not Found    
---
Lower Columbia College

1600 Maple Street
Longview, Washington 98632
Phone:  (360) 442-2311    
Website:  Multicraft Trades Certificate
Pricing:  (call for current prices)
Certificate in Multraft Trades - $5,884.00
School Training:  36 Weeks 
Certificate in HVAC Maintenance - $6,287.00  
School Training:  44 Weeks     
---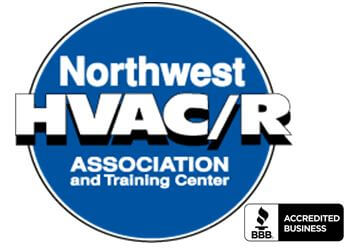 Northwest HVAC/R Association and Training Center

204 E. Nora Ave
Spokane, WA 99207 
Phone:  (509) 747-8810    
Website:  NW HVAC/R Training Center
Pricing:  Not Found  
School Training:  Program Length Not Found    
No Reviews Found
Bradley's HVAC Schools


Washington Reviews
---
Perry Technical Institute

2011 W. Washington Avenue
Yakima, WA 98903 
Phone:  509-453-0374    
Website:  Heating, Ventilation, Air Conditioning/Refrigeration Technology 
Pricing:  $39,743.00  (call for current prices)  
School Training:  2 Years    
---
Renton Techncial College

3000 NE 4th Street
Renton, WA 98056 
Phone:  (425) 235-2352     
Website:  Commercial Refrigeration Technology  
Pricing:  $11,726.00  (call for current prices)  
School Training:  12 Months     
---
Seattle Area Pipe Trades Apprentices

595 Monster Road, SW Suite 100
Renton, WA 98057 
Phone:  (425) 271-5900    
Website:  HVAC/Refrigeration 
Pricing:  Not Found 
School Training:  5 Years     
No Reviews Found
Bradley's HVAC Schools


Washington Reviews
---
Spokane Community College

1810 N Greene Street
Spokane, WA 99217 
Phone:  509-533-8400    
Website:  HVAC/R Program  
Pricing:  Not Found  
School Training:  Program Length Not Found     
---
Wenatchee Valley College

1300 5th Street
Wenatchee, WA 98801 
Phone:  (509) 682-6800    
Website:  Environmental Systems and Refrigeration Technology
Pricing:  $4,770.00  (call for current prices)  
School Training:  9 Months       
HVAC Schools › HVAC Schools Washington
---
"Learning is experience. Everything else is just information."― Albert Einstein
Copyright © 2019 Bradley's hvac-schools.org
---